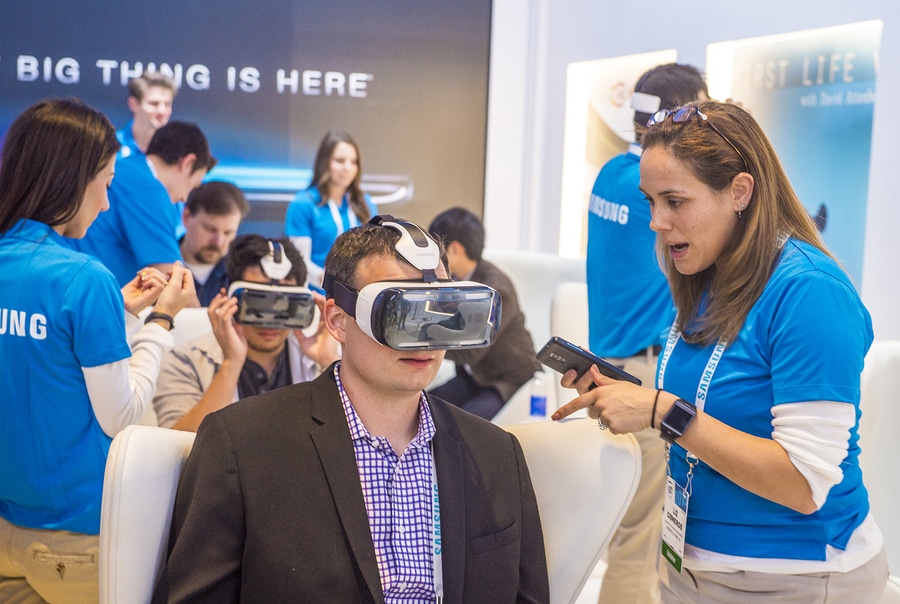 Brands who want publicity need to adopt a programme of experiential marketing and social media, according to Samsung's promotion boss.
Over the years, brand experience and guerrilla marketing have become increasingly important at engaging the public's interest and companies need to continuously think of innovative ways to grab their attention.
Samsung, for instance, had a showroom in New York City last February, allowing potential customers to come in and have a go at its products. Samsung 837, as it was called, was also intended to encourage visitors to post their experiences on social media, which would in turn attract wider attention from technology fans.
Speaking with the Wall Street Journal, chief marketing officer at Samsung Electronics America Marc Mathieu said: "We need to make sure that whatever we do and whatever we put out there is authentic, and at the same time is something interesting enough that [consumers] are going to want to pick it up and also share it."
He added that the drive to be different makes the company come up with experiential marketing campaigns that are "not just about telling but experiencing".
One way Samsung manages to do this is to demonstrate its technology through virtual reality at different events. Mr Mathieu said this allows the public to experience the products first-hand and then want to share this with others.
Coca-Cola is another brand that is big on experiential marketing campaigns and has set up the #ThatsGold hashtag in time for the Olympic Games 2016.
As well as the hashtag, which it hopes drinkers will use throughout the tournament, it will open a hangout area in Rio de Janeiro, where the games are taking place. Here, young people can hang out with athletes and music artists while enjoying their favourite beverage.